By Nancy Churnin
---
In Guadalupe and the Guest Room, a mother and son-in-law grieve over the death of Claudia, the woman's daughter, who was the man's wife. There's a language and culture gap between the Mexican born Guadalupe and the American native Steve that they bridge with the help of a telenovela and the children's books that Claudia wrote and that Guadalupe decides to translate into Spanish.
As a children's book author, I have seen firsthand the power of children's books to cross borders. Recently, for what has become known as World Read Aloud Day, I read The William Hoy Story, my book about a deaf 18th century baseball player to a school in Pakistan and to a school for the deaf in Canada.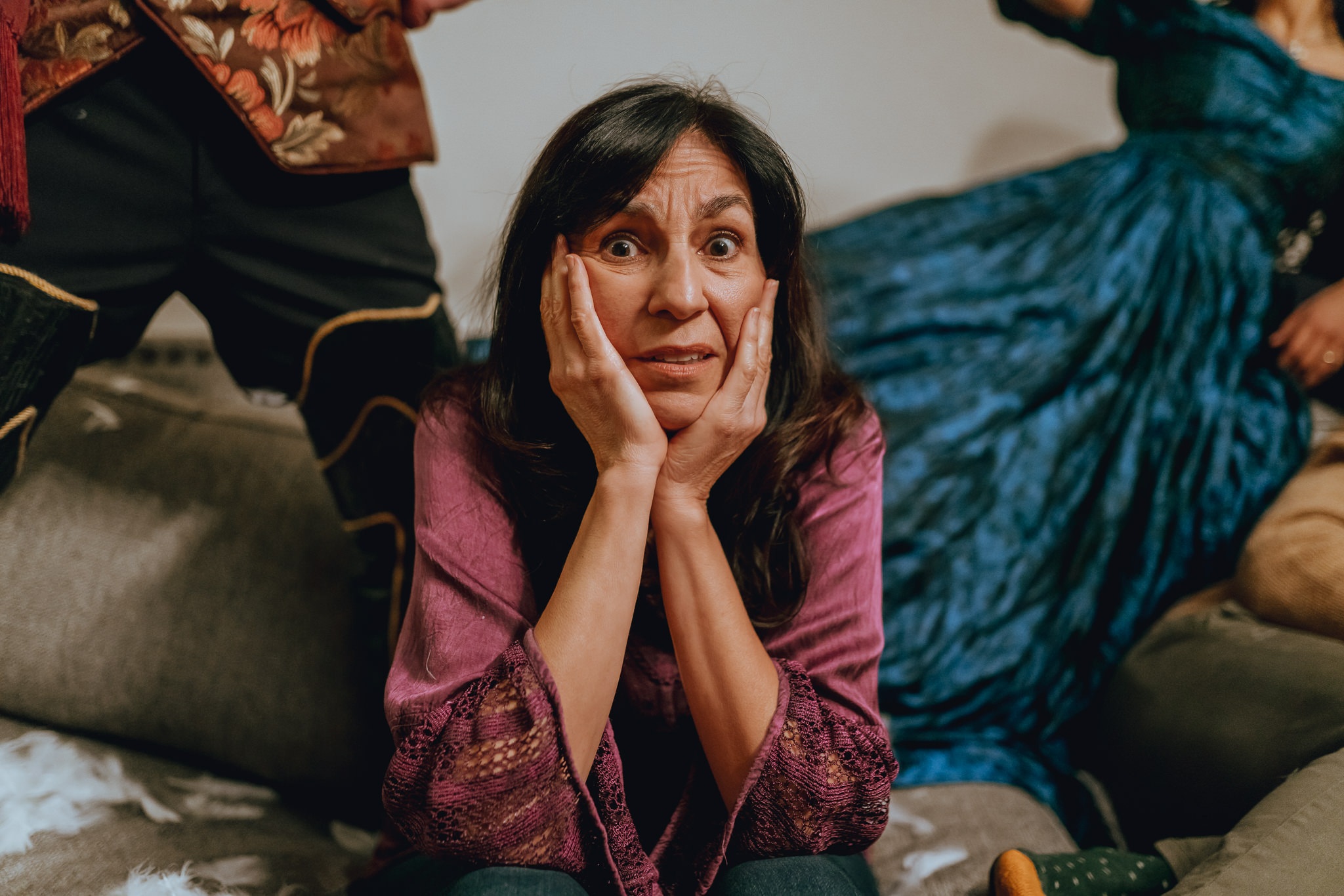 Leticia Magaña as Guadalupe in Guadalupe in the Guest Room, Photo by Evan Michael Woods
My book, Manjhi Moves a Mountain, the true story of a man in India, who spent 22 years chiseling a path through a 300-foot mountain so the kids in his poor village could get to school on the other side and the sick could get to a doctor, is being translated into Braille by the National Braille Press and into Hindi and several languages in Asia and Africa by the charity, Room to Read, with the mission to provide books to kids in their native languages.
One of the reasons that children's books can bridge gaps is the universal nature of the stories. Limited to less than 1,000 words, they need to have the quality of poetry or song lyrics – the ability to tell a story with emotional resonance in a couple of minutes.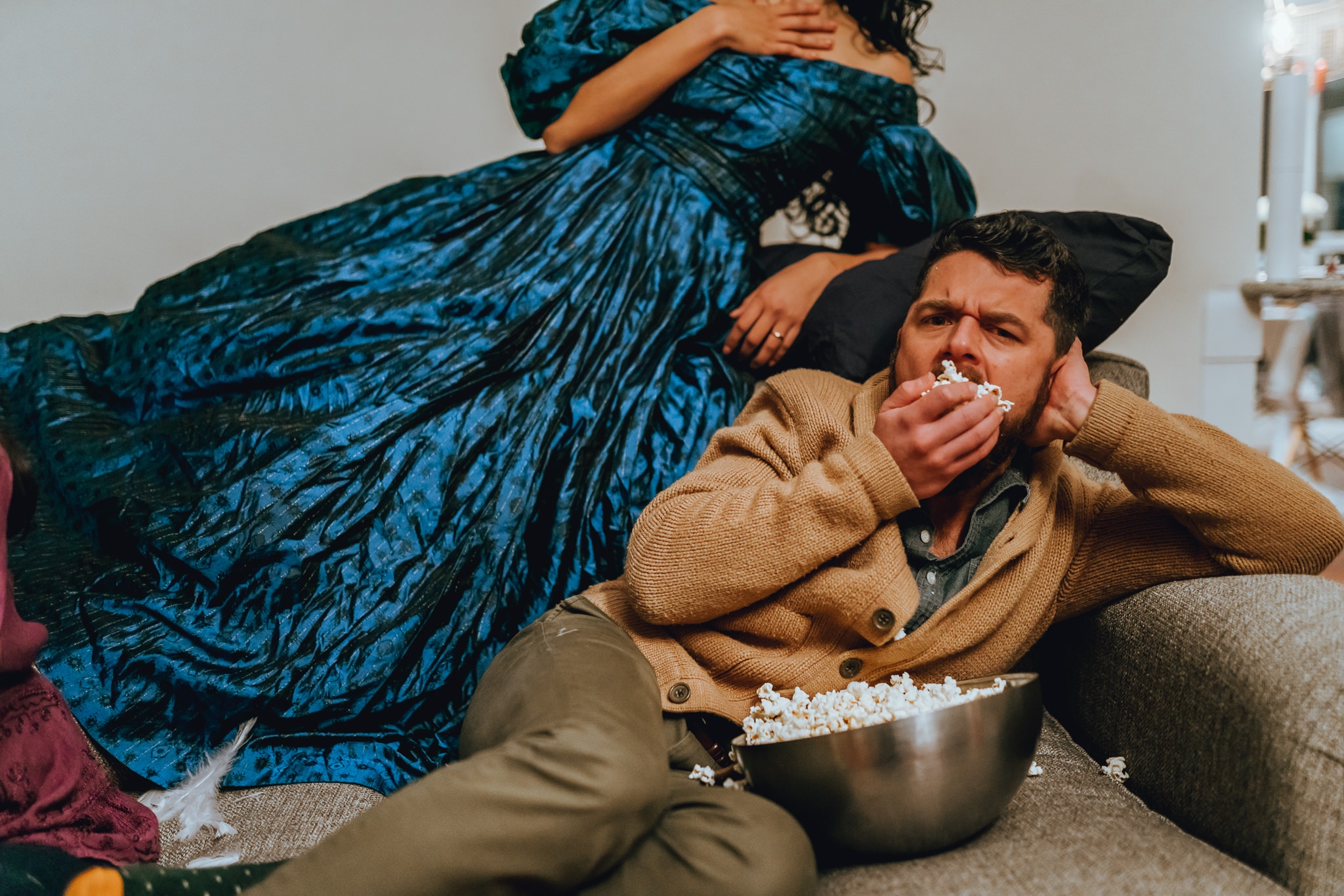 Andrews Cope as Steve in Guadalupe in the Guest Room, Photo by Evan Michael Woods
Also, like those telenovelas that Guadalupe and Steve watch together, children's books are a highly visual medium. There are a few words or rarely more than a couple of sentences to each page. Like a playwright, screenwriter or lyricist, a children's book author must leave room for another artist to collaborate and tell the story in his or her own profound way.
My eight picture book biographies feature eight different illustrators and I am humbled and delighted at the artistry and insight each brings to the story. When I present the books in a Power Point to students so that they can see the illustrations on the big screen, I am constantly stopping and pointing to details that were inspired by my words, but not specified or anticipated by me.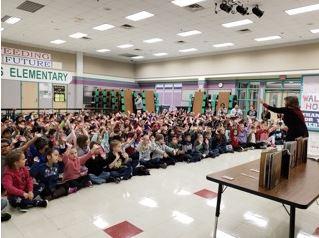 Nancy Churnin at Jones Elementary in Rockwall, courtesy of Jones Elementary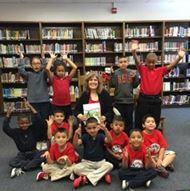 Nancy Churnin and students giving applause at Mockingbird Elementary (formerly Stonewall Jackson Elementary), courtesy of Mockingbird Elementary
That collaboration – the magic that happens between author and illustrator – is comparable to the chemistry that ignites between lyricist and composer, playwright and theater and, yes, Guadalupe and Steve. There is an expression that applies to art and life called discordia concors. It is defined by Merriam-Webster as harmonious discord -- harmony or unity gained by combining disparate or conflicting elements.
It is the nature of life that each one of us, including identical twins, is a little bit different. Even people who seem similar and privileged from a distance clash as anyone who has experienced an A.R. Gurney play can attest. Plays like Guadalupe in the Guest Room put a sharper spotlight on the discordia that is inherent in a story about two people of different ages, genders, languages and cultures.
And then the story finds the concors that binds them –in this case, Guadalupe's and Steve's shared love for Claudia and the way she changed their lives and hearts. How fitting that one of the elements of their concors would be Claudia's children's books – an art form that binds the youngest among us — but truly all ages — in shared wonder all over the world.