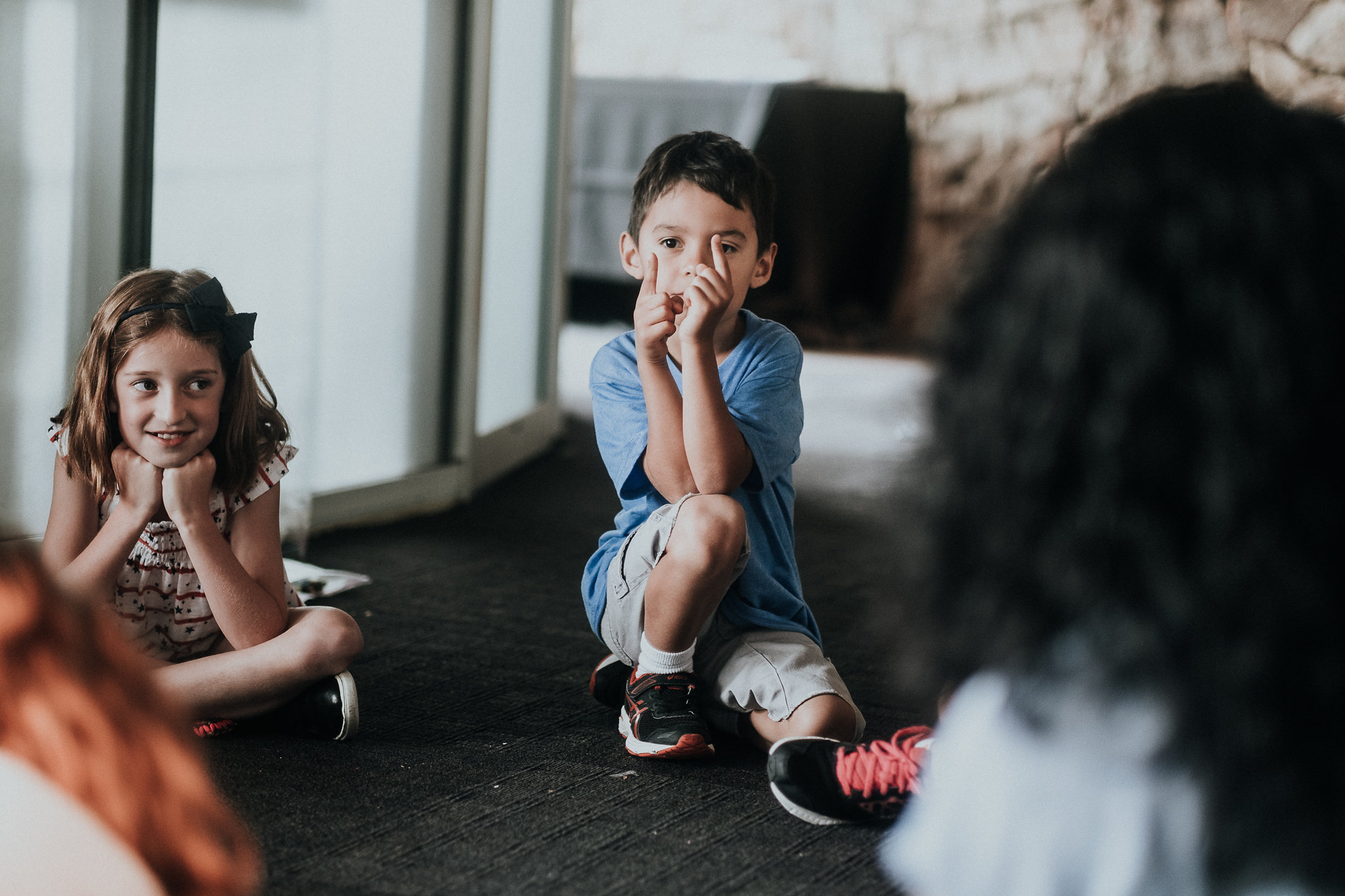 Education Programs
student matinees
Student matinees are offered most seasons if there is a production that will be of interest to and suitable for middle and/or high school students. Most student matinee performances include a post-show discussion with the cast. Student matinees for the 2017-2018 Season are as follows:
Pride and Prejudice Tuesday, October 24 - 10am Tuesday
Elliot, A Soldier's Fugue Tuesday, February 6 - 10am
Student Matinees are generously sponsored by Atmos Energy.
For more information or to schedule a group for one our student matinees, contact Kelsey Leigh Ervi, Associate Artistic Director, at 972-450-6277.
After School Programs
WaterTower Theatre offers innovative After-School Drama Programs as an important part of its educational programming. The programs offer a unique way for students to be introduced to theatre and learn important life skills. Programs can be tailored to meet the needs of a specific school and age range.
After-school programs generally consist of ten 1 to 1 1/2 hour classes that meet once or twice a week at the end of the school day on the participating school's campus. WaterTower currently offers the program at Anne Frank Elementary, George H. W. Bush Elementary School, Spring Creek Elementary School, and Jerry Junkins Elementary.
Dates, times and cost vary based on school.
The After-School Drama Program is generously sponsored by Texas Commission on the Arts and The Town of Addison.
For more information or to find out about scheduling a program at your school, contact Kelsey Leigh Ervi, Associate Artistic Director, at 972-450-6277.

The Project
The Project is an education program designed to involve Dallas County High School Students in their own production of a play that correlates to a Main Stage production at WaterTower Theatre. The students cast also attend rehearsals of the Company's professional production. The professional actors and creative team also provide mentorship for the student actors.
Previous year's "projects" include:
The Lord of the Flies Project (2015-2016 Season) The Tom Sawyer Project (2013-2014 Season)
For more information about The Project, contact Kelsey Leigh Ervi, Associate Artistic Director, at 972-450-6277.