WaterTower Theatre Auditions for: THE MANIC MONOLOGUES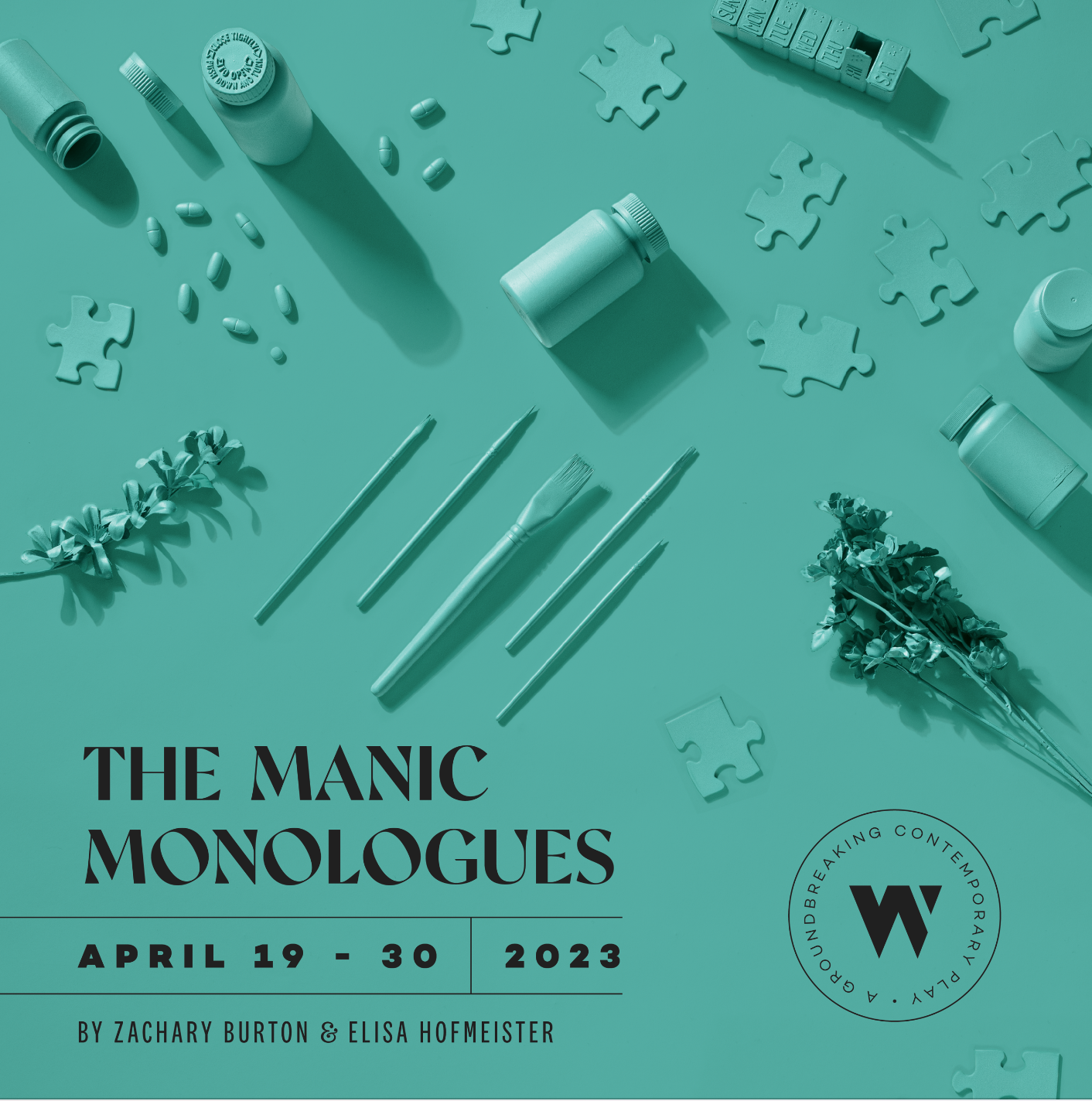 WaterTower Theatre Auditions for the Regional Premiere of a new play:
THE MANIC MONOLOGUES
By: Zack Burton & Elisa Hofmeister
Producing Artistic Director: Shane Peterman
Associate Producer: Elizabeth Kensek
Director: Ashley Puckett Gonzales
WaterTower Theatre is dedicated to diversity and inclusion as a core value, and as such we strongly encourage actors of all ethnicities, abilities, genders, and ages to audition. This production will be presented on The Terry Martin Main Stage. Seeking local hires only.
Must be willing to follow strict safety standards and agree to COVID testing which will be paid for by WTT. This production is approved under Actors' Equity Fully Vaccinated Safety Standards.
All positions are paid. Equity contracts (SPT 6 rate) & Non-Equity contracts ($100 per week- EMC Points available).
Rehearsals: March 28, 2023- April 18, 2023 (typically Monday is the observed Equity day off)
Shows: Wednesday-Sunday: April 19- April 30, 2023
About the Show:
When creator Zack had his first psychotic break and was diagnosed with bipolar in May 2017, he was just finishing his PhD at Stanford University — and his world imploded. Would mental illness dictate his whole life? Would everything change? Zack was underwater, and his then-girlfriend Elisa (and future co-creator) had no way of knowing whether her happy, gregarious partner-in-crime would ever resurface. One of the hardest parts about those early days was the absence of relatable, lived experiences. Zack and Elisa decided to create a play based on true stories to disrupt the stigma around mental illness. It resulted in a series of vignettes they called The Manic Monologues. The regional premiere of this piece at WaterTower Theatre will be staged in the round. It will incorporate music and movement as a part of this play for the first time, as an immersive experience to spark discussion & work towards removing the stigma surrounding mental health journeys.
SEEKING:
An ensemble of seven theater artists who connect to the subject matter of this ensemble piece to include:
7 bold and creative performing artists. All ages, abilities, gender identities, neuro diversities and races considered. Monologues will be assigned based on the company. Movement and musical ability are a plus but not required.
Seeking one member of this ensemble who has interest in collaborative choreography - ballet and contemporary a must. Additional compensation will be provided for this individual.
If you have any questions please email Associate Producer, Elizabeth Kensek at EKensek@watertowertheatre.org
VIDEO AUDITIONS MUST BE SUBMITTED BY end of day on Wednesday September 21, 2022.
IN PERSON CALLBACKS WILL BE SCHEDULED PER EQUITY SAFETY GUIDANCE on September 24-25, 2022 at WaterTower Theatre
To submit an audition video:
Please record a monologue of your choice from the sides provided.

The Sides can be found here: https://www.dropbox.com/sh/omo38cgvmgu21ne/AABhSdxQ6bs4A_xBjJU1Cp45a?dl=0
Post your audition video to youtube/vimeo/dropbox

And finally visit the following portal to submit your information, headshot, resume & link to your audition for the Creative Team to review: https://airtable.com/shrfY33oH07EwCvxJ
ALL VIDEO SUBMISSIONS WILL BE VIEWED IN FULL.