WaterTower Theatre Announces the
2018-2019 Season

With Five Main Stage Productions,
A critically lauded One-Woman Play,
The Return of a Devised Holiday Hit, and
a Guest Residency with Dark Circles Contemporary Dance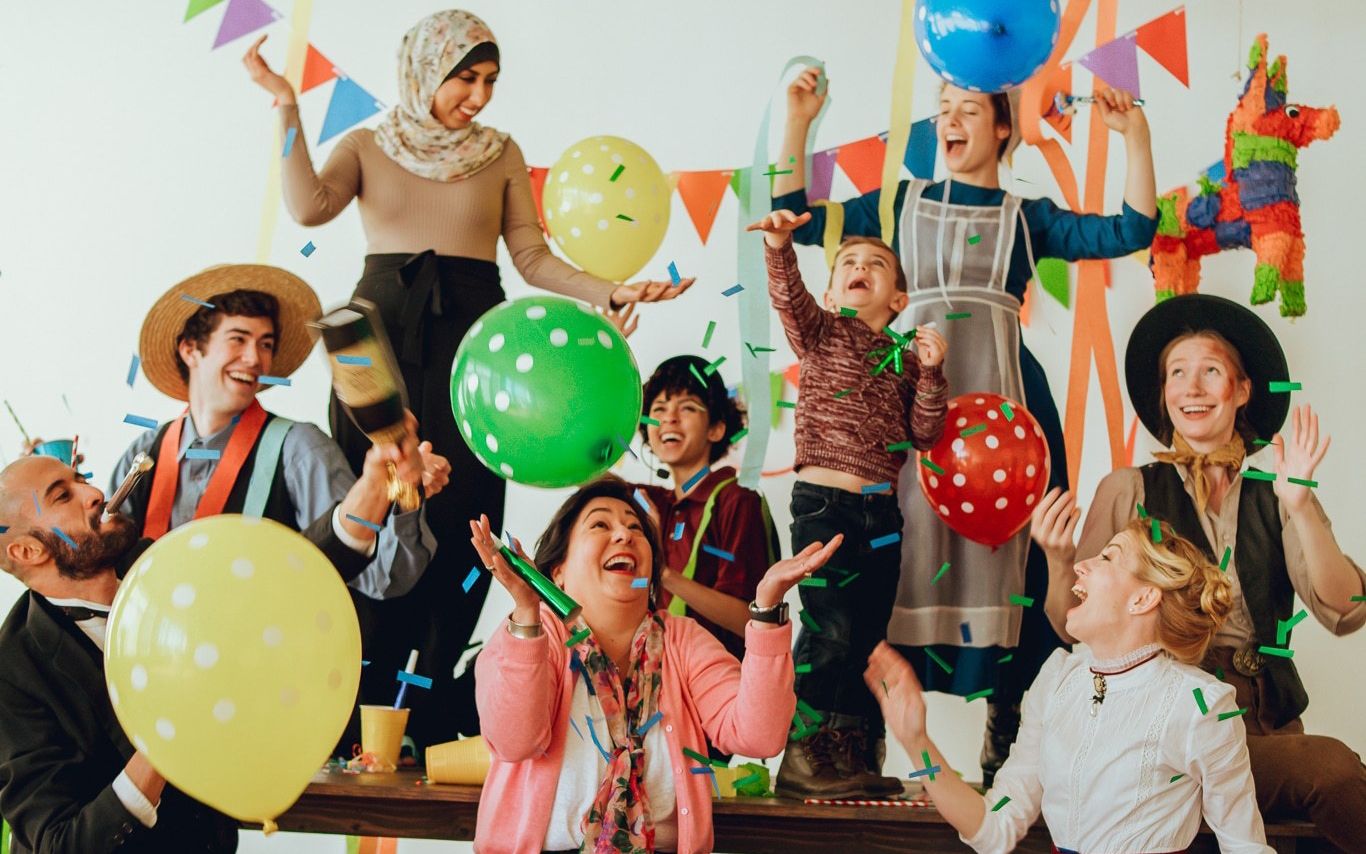 The season contains a World Premiere by Nathan Alan Davis,
Three Regional Premieres from quirky comedy to moving musical,
and a THRILLING new adaptation of an Ibsen classic.
---
Addison (TX) – Joanie Schultz, Artistic Director, today announced details of the Company's 2018-2019 Season.
This season marks the 23rd for WaterTower Theatre, and the second full season programmed by Artistic Director Joanie Schultz. The 5-show subscription season includes a World Premiere by Nathan Alan Davis, Origin Story, first seen by DFW audiences as part of the 2018 DETOUR: A Festival of New Work, a musical adaptation of a 1990's western movie, The Ballad of Little Jo, a new adaptation of Ibsen's A Doll's House written and directed by Joanie Schultz, and a host of exciting additional programming.
"One of the things I love about WaterTower Theatre is that it is a place where we come together." Said Artistic Director Joanie Schultz about the coming season. "We come to the theatre to unite as artists and audiences in events that create unique and inspiring experiences, taking us out of our everyday lives and into the realm of imagination. Our next season is about exactly that: coming together. Be it in celebration, hope, faith, love, perseverance, or risk, the stories of this season are of people reaching out and trying to overcome divides between each other. This uplifting season is one that continues to be diverse in our presentation of classics, new work, musicals, comedies, and dramas from different points of view; and each story examines the possibility of coming together."
The 2018-2019 Canterbury Family Main Stage Season kicks off with Henrik Ibsen's A Doll's House (October 12 – November 4, 2018) condensed to a heart-stopping 90 minutes adapted and directed by Joanie Schultz. This new adaptation stays true to the classic time period and storytelling genius while showcasing its relevance in today's world. The season continues with the Regional Premiere of Tony Meneses's quirky and heart-filled Guadalupe in the Guest Room (February 22 – March 17, 2019) about unlikely housemates overcoming a language barrier, connecting through shared grief, and bonding over Mexican soap operas, directed by Christie Vela. Up-and-coming playwright Chelsea Marcantel's new play Everything is Wonderful (April 19 – May 12, 2019) makes its Regional Premiere in the spring of 2019. Associate Artistic Director Kelsey Leigh Ervi directs the story of Miri, a young woman who finds herself back in the Amish community having been excommunicated five years earlier. A tragedy cracks open the family's dark history, forcing Miri to confront the ghosts of her past. The fourth show of the Main Stage Season follows the inspiring true story of Josephine Monaghan in The Ballad of Little Jo (June 7 – 30, 2019). With music by Mike Reid, lyrics by Sarah Schlesinger, and book by Sarah Schlesinger, Mike Reid, and John Dias, this lively musical explores the trials and adventures of a Boston-born woman who poses as a man for nearly 20 years in a small mining town in the American West, directed by Joanie Schultz, Music Directed by Vonda K. Bowling. The season concludes with the World Premiere of Origin Story (August 2 – 25, 2019) by Nathan Alan Davis, and directed by Tiffany Nichole Greene. WTT Audiences may remember this delightfully angsty play from the 2018 DETOUR: A Festival of New Work. Margaret's quarter-life crisis resonates with us all as she trudges through her two monotonous day jobs, seeking to find her own identity.
The five-show Main Stage Season is enhanced by three can't-miss Season Extras. Back by popular demand, The Great Distance Home (November 23 – December 16, 2018) is moving to the Canterbury Family Main Stage for an extended run in 2018. Kelsey Leigh Ervi returns to direct the nearly-wordless devised holiday tale of life, love, and the journey to find a home of one's own. In the summer, WTT is proud to present an exclusive limited run of Unveiled: A One Woman Play (June 12 – 30, 2019) in the Karol Omlor Studio Theatre. Written and performed by Rohina Malik, the critically lauded Chicago-based artist depicts five Muslim women from around the world as they sip tea, talk faith, culture, and break down stereotypes.