​WaterTower Theatre Auditions for GOIN' HOLLYWOOD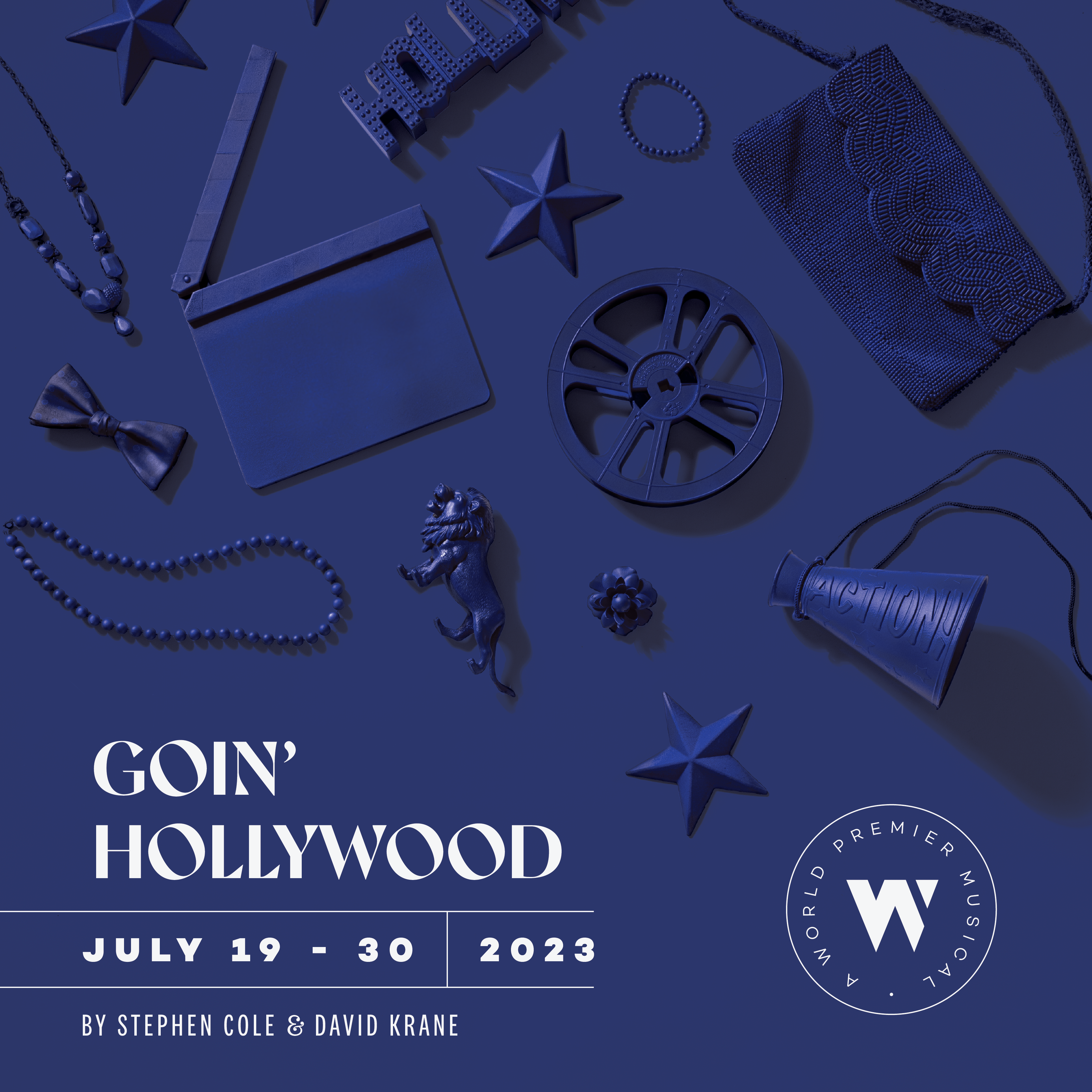 WaterTower Theatre Auditions for the World Premiere of a new original musical:
GOIN' HOLLYWOOD
Book & Lyrics by: Stephen Cole
Music By: David Krane
Producing Artistic Director: Shane Peterman
Associate Producer: Elizabeth Kensek
Director: Igor Goldin
Choreographer: TBD
Music Director: TBD
WaterTower Theatre is dedicated to diversity and inclusion as a core value, and as such we strongly encourage actors of all ethnicities, abilities, genders, and ages to audition. This production will be presented on The Terry Martin Main Stage. Seeking local hires only.
Must be willing to follow strict safety standards and agree to COVID testing which will be paid for by WTT. This production is approved under Actors' Equity Fully Vaccinated Safety Standards.
All positions are paid. Equity SPT 6 (Small Professional Theatre) & Non-Equity contracts with EMC Points are available.
Rehearsals: June 13- July 18, 2023 (typically Monday is the observed Equity day off)
Shows: Wednesday-Sunday: July 19- July 30, 2023
---
About the Show:
Have you ever wished you were born in a different time? Alice Chandler did. Alice does not feel like she belongs in the 21st Century, but she never dreamed that while at lunch with her best friend and writing partner, Garson Stein, a magical birthday wish would find them both instantly transported back in time to 1949 Hollywood. What do you do when you get your wish? Alice and Garson land smack in the golden age of movie musicals, where they land their dream job writing for L. B. Mayer at MGM and are surrounded by glittering stars of Hollywood, but they soon see that under all the glamour lies a studio system crumbling, the blacklist threatening their closest allies, and their eyes are opened to Hollywood's darker side.
---
ROLES:
GARSON STEIN – 35. Jewish, adorable, attractive, but more cute than handsome. Good comic chops and a great singer and dancer. Is hopelessly in love with his best friend and writing partner, Alice, who does not return his romantic affection. Both Garson and Alice are contemporary characters who long to live in another time. They get their wish.
(LYRIC BARITONE - with a floating high G)
ALICE CHANDLER – 30 (or looks it). Strong willed, smart, non-Jewish, ambitious dreamer. Quick witted in that Rosalind Russell-Her Girl Friday way. Good comic chops and great singer and dancer who can go from being a writer to becoming a flashy Kay Thompson-style performer. Knows that Garson is in love with her but is ambivalent and eventually the couple realize that they are best friends and that is good enough.
(MEZZO but with a solid mix into higher notes)
A.J. ENGERMAN - 40ish. Movie star handsome, but also a very ambitious "Hollywood" producer/director type who knows how to crack the whip over employees. Seductive, smart with an underlying vulnerability he only seldom shows. A womanizer. Great singer.
(RICH BARITONE)
NANCY KARINSKI - 30ish. Quirky, funny, very New York type.
Sassy, smart and highly comic. Uses her smart mouth and wit to mask her real attraction to Garson. Great belter. Unique.
(CHARACTER BELTER)
L.B. MAYER - 50-65. Monarch and patriarch of all MGM.
The man who ran the show for 25 years and is now worried that he is on his way out. A Hollywood Jew who covers his bases politically and saves his own skin before anyone else's. A throwback womanizer. Great comic chops, but also able to get very serious, even deadly.
(Mostly spoken but should have decent Baritone notes)
4 WRITERS: (Tenors and Baritones - depending on the actor ideally 2 & 2)
SCHNEIDER
LUSTIG
KESSLER
GOLDFARB
A variety of New York Jewish comic types from 30-45. Great comic chops with the ability to be real and serious when necessary. The Blacklist and the end of MGM and the studio system hang over their heads. Good singers. Also double in various Hollywood roles.
The Wonderlads: A young male Williams Brothers like Quartet who can do close harmony and intricate jazz vocal styling. Also double in roles as Hollywood types.
-(2 TENORS, 2 BARITONES)
4 MAILGIRLS (can double in Ensemble). Dancer/Singers who pop up in roles as diverse as real life movie star Ann Miller, Czech movie personality Vera Ralston, LB's crack secretary, Ida Koverman and other movie personalities, both on and off the screen. Versatile.
(BELTERS WITH HIGH NOTES)
---
If you have any questions please email Associate Producer, Elizabeth Kensek at EKensek@watertowertheatre.org

VIDEO AUDITIONS MUST BE SUBMITTED BY end of day on Wednesday August 17, 2022.
IN PERSON CALLBACKS WILL BE SCHEDULED PER EQUITY SAFETY GUIDANCE on August 21-22, 2022 at WaterTower Theatre
To submit an audition video:
Please submit a 16-32 bar classical music theater song reminiscent of the Golden Age of MGM musicals. You are encouraged to sing from the score & also record the appropriate side for the role you are seeking.

Sheet music and accompaniment tracks can be found here.
https://www.dropbox.com/sh/q86ie7r77ziwqan/AAAEcdxIMnxNMMatOByjVQEEa?dl=0
The Sides for all roles can be found here: https://www.dropbox.com/s/61avt7ofddkotis/SIDES%20-%20Goin%20Hollywood.pdf?dl=0
Post your audition video to youtube/vimeo/dropbox
And finally visit the following portal to submit your information, headshot, resume & link to your audition for the Creative Team to review: https://airtable.com/shr634Ndcq3SROUhK
ALL VIDEO SUBMISSIONS WILL BE VIEWED IN FULL.