WaterTower Theatre Auditions for THE ODD COUPLE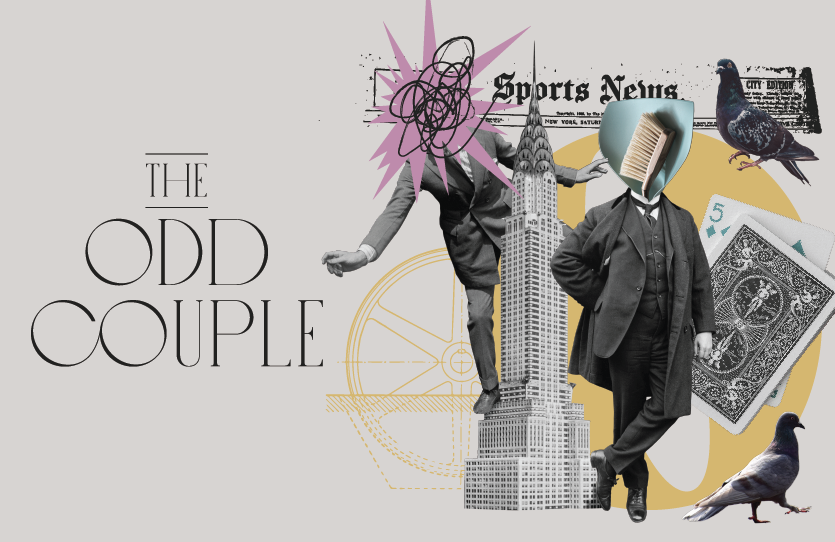 WaterTower Theatre Auditions for:

THE ODD COUPLE
Written by Neil Simon
Directed by Ashley Puckett Gonzales
WaterTower Theatre is dedicated to diversity and inclusion as a core value, and as such we strongly encourage actors of all ethnicities, abilities, genders, and ages to audition. This production will be presented with very limited audience on The Terry Martin Main Stage. Seeking local hires only.
Must be willing to follow strict safety standards and agree to COVID testing which will be paid for by WTT. This production is approved under Actors' Equity Fully Vaccinated Safety Standards.
All positions are paid. Equity SPT 6 (Small Professional Theatre) contracts available.
Rehearsals: 3/7/2022-3/29/2022 (typically Monday is the observed Equity day off)
Shows: Wednesday-Sunday: 3/30/2022-4/10/2022
About the Show: This Tony award-winning classic comedy centers around two unlikely roommates, uptight neat Felix Ungar and easygoing disheveled Oscar Madison, and inspired both a hit movie & a TV series. This classic comedy opens as a group of the guys assemble for cards in the apartment of divorced Oscar Madison. And if the mess is any indication, it is no wonder that his wife left him. Late to arrive is Felix Unger, who has just been separated from his wife. Fastidious, depressed, and none too tense, Felix seems suicidal, but as the action unfolds, Oscar becomes the one with murder on his mind when the clean freak and the slob ultimately decide to room together with hilarious results as The Odd Couple is born.
Settings: Modern NYC
ROLES:
Felix Unger: any race, male identifying, 35 - 50; divorced, fastidious, high strung, and particular
Oscar Madison: any race, male identifying,35 – 50; divorced, sloppy, lackadaisical, fun-loving, and relaxed
Murray: any race, male identifying 35 – 55; an easy-going policeman; a peacekeeper
Speed: any race, 35 – 55; gruff and sarcastic; tends to pick on Vinnie
Roy: any race, male identifying 40 – 55; dry wit, Oscar's accountant, concerned with Oscar's poor money-management skills
Vinnie: any race, male identifying 45 – 65; mild-mannered, avoids conflict
Cecily and Gwendolyn Pigeon: 30 – 45; female identifying, any race: English (RP accepted, Northern Dialect adored); giggly, kind-hearted; fun-loving and a bit scattered
If you have any questions please email Associate Producer, Elizabeth Kensek at EKensek@watertowertheatre.org
VIDEO AUDITIONS MUST BE SUBMITTED BY end of day on November 8, 2021.
IN PERSON CALLBACKS WILL BE SCHEDULED PER EQUITY SAFETY GUIDANCE on Sunday November 14, 2021
To submit an audition:
Please visit the following dropbox folder where you can access the side for the role(s) you are interested in.
https://www.dropbox.com/sh/mw3k9hogs9nmhqw/AADwjZKL4DdnVEhVHckIlvcwa?dl=0
Film your audition safely from your home.
Post your audition video to youtube/vimeo/dropbox
And finally visit the following portal to submit your information, headshot, resume & link to your audition for the Creative Team to review:
https://airtable.com/shrZ2qGNKCgQ3Y7M8
ALL VIDEO SUBMISSIONS WILL BE VIEWED IN FULL BY THE TEAM.