WaterTower Theatre Auditions for THE TAMING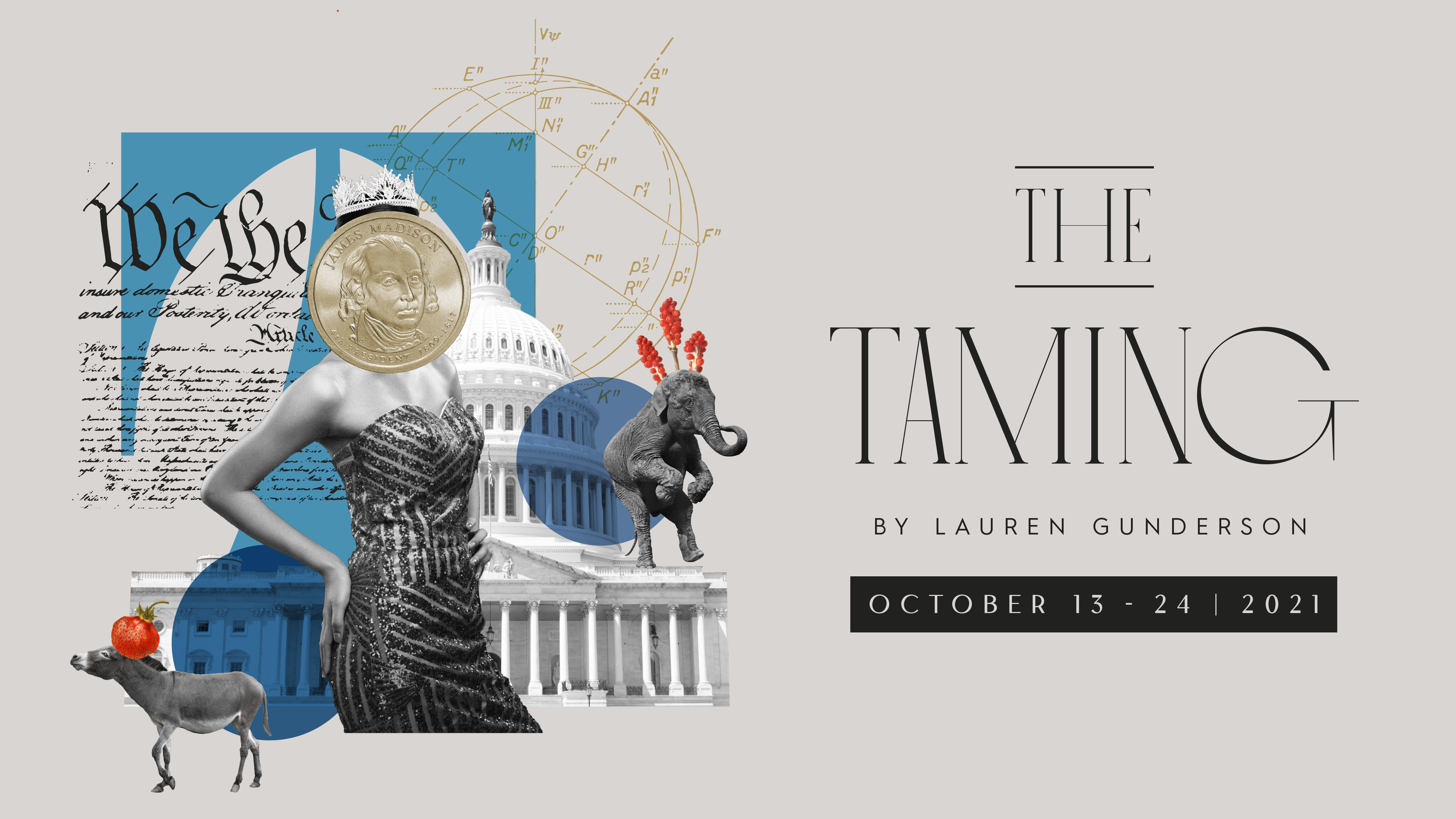 WaterTower Theatre Auditions for:
THE TAMING
Written by Lauren Gunderson
Directed by Cheryl Denson
---
WaterTower Theatre is dedicated to diversity and inclusion as a core value, and as such we strongly encourage actors of all ethnicities, abilities, genders, and ages to audition. This production will be presented with very limited audience on The Terry Martin Main Stage. Seeking local hires only.
Must be willing to follow strict safety standards and agree to COVID testing which will be paid for by WTT.
All positions are paid. Equity SPT (Small Professional Theatre) contracts available.
Rehearsals: 9/20/21-10/12/2021 (Mondays are the observed Equity day off)
Shows: Wednesday-Sunday: 10/13/2021-10/24/2021
About the Show: "The Taming" by Lauren Gunderson is an all-female political farce inspired by Shakespeare's "Taming of the Shrew." A new play about modern American political extremism, feminism and beauty queens, this gangly Democratic Republic of America, James Madison, GOP, Liberal angst, and three wildly different women who might just be political geniuses. It focuses on the role of women in contemporary American government, bipartisanship, the founding fathers and lots of pageantry.
---
Settings:
The present, Georgia, at the hotel hosting the Miss Georgia Pageant.
July, 1787, the Constitutional Convention in Philadelphia.
The cast is comprised of three roles, with each role portraying two to three characters. Please note: The play features adult language and content, including queer themes and profanity in every role. Per the playwright, "Actors need not be white".
ROLES:
KATHERINE- a southern belle and determined pageant winner in her 20s who also plays George and Martha Washington in 1787 as well as Dolley Madison. (Actors may demonstrate any non-musical talents such as magic tricks, baton-twirling or tap-dancing.)
PATRICIA- conservative aide to Georgia's Sen. Peter Baxter, in her 30s-40s, who also plays James Madison in 1787. The character of Patricia appears without pants (but with undergarments using a sheet to cover up until she can locate her suit pants) for a portion of the show.
BIANCA- a liberal southern hipster activist in her 20s-30s who also plays a sweet southern good-girl intern, and Charles Pickney in 1787.
---
Learn more about the play here:
https://www.laurengunderson.com/all-plays/the-taming
https://thetamingplay.tumblr.com
---
If you have any questions please email Associate Producer, Elizabeth Kensek at EKensek@watertowertheatre.org
AUDITIONS MUST BE SUBMITTED BY August 22, 2021.
IN-PERSON CALLBACKS WILL BE SCHEDULED PER EQUITY SAFETY GUIDANCE during the final weeks of August.
To submit an audition:
Please visit the following dropbox folder where you can access the side for the role(s) you are interested in. https://www.dropbox.com/sh/4x201trdu7cl4b5/AADwhz4-xUVq-0bLfBGMJ7qfa?dl=0
Film your audition safely from your home.
Post your audition video to youtube/vimeo/dropbox
And finally visit the following portal to submit your information, headshot, resume & link to your audition for the Creative Team to review: https://airtable.com/shrZOqjdniSBxsBpz
ALL VIDEO SUBMISSIONS WILL BE VIEWED IN FULL BY THE TEAM.