Subscribers Get More
WaterTower Theatre is one of the leading professional theatres in North Texas. From dazzling classics to innovative new works, we are dedicated to fostering empathy and dialogue through the art of live theatre! Now is the time for you to be a part of our exciting future, and you should know upfront, subscribers pay less!
Subscriber Benefits
✓ Low ticket prices- save as much as 25%
✓ Never hear the words SOLD OUT!
✓ First dibs on the best seats in the house
✓ Guaranteed same seats each season or priority upgrade ✓ Free & easy ticket exchanges through the box office*
✓ Discount tickets to Season add-ons and festivals
✓ Invitations to exclusive subscriber-only events, including behind-the-scenes events, workshops, parties, & more!
✓ Bring a friend- 2 Free ticket vouchers for the Season
✓ Exclusive subscriber membership card- used for discounts at the lobby bar!
✓ Savings on additional individual tickets for friends & family

---
*Some restrictions may apply depending on the show and performance date/time.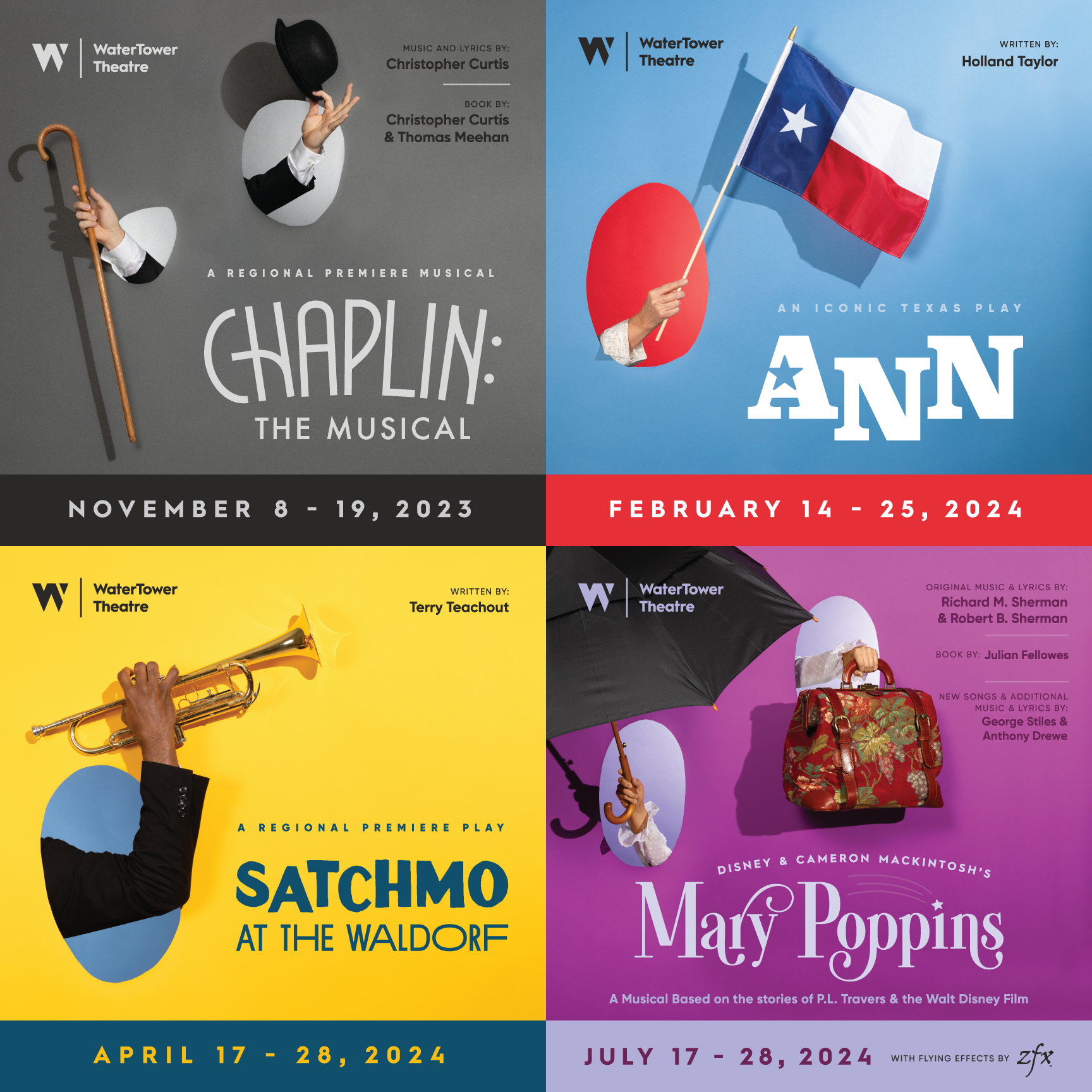 Thank you for your interest in subscribing to the 2023-24 season at WaterTower Theatre!
Our subscription process is designed to meet the individual needs of our patrons, so we can't sell them online, but there are a few options available to you for getting your season tickets:
Call the box office at (972) 450-6232 during our business hours (12-6 on weekdays) and speak to an associate directly to assign your seats, verify your information, and process your payment.
If you received an invoice in the mail, you can fill that out and mail it to us with either a check or your payment details written out on the form. We'll process it and email you a confirmation, and you'll only receive a call if there's something we need to double-check.
Fill out the form attached below and let us know a good time or set of times to give you a call. We'll get everything set up on our end before we call based on your form responses, so all we'll need to do is verify your information and process your payment.
If you have any questions about the process, feel free to call or email the box office at any time. Our office is open 12-6 Monday through Friday, so if you get our voicemail, we'll get back to you within those hours.
Our number is (972) 450-6232, and our email address is box@watertowertheatre.org. We look forward to seeing you at the theatre!
Love WTT! What a fantastic value and enjoy the intimate setting. You're bringing great theatre to North Texas...We're proud to be subscribers. 2019 Cirque Holidays Audience Member